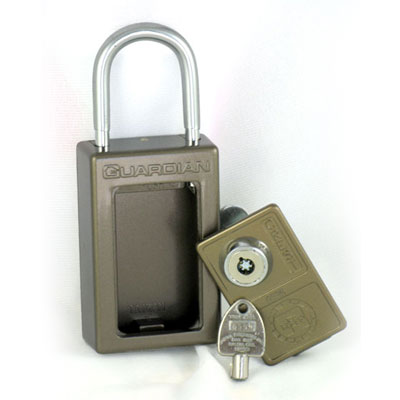 Key Operated Lock Boxes
Quantity: In Stock
SKU: CGLR
The Guardian lock box is one of the most economical ways to hide a key for your home or business. This key operated lock box is used instead of a dial or pushbutton combination lockbox. 

If you have an existing Supra title code key or need a new key, these lock boxes can be operated with either a title code or standard tubular key.

All orders for key operated lockboxes must be placed by phone (800-508-6889).
Minimum quantity of 12 required for purchase.
Price does not include keys
Keys are $9.00 each
Call us for quantity discounts