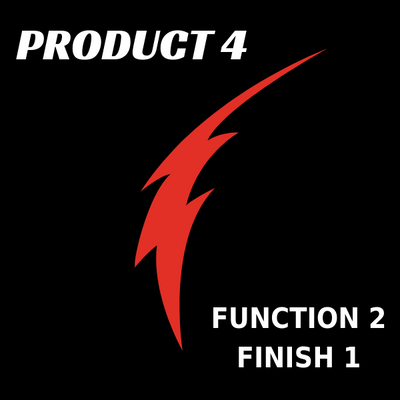 This is the Adams Rite 8200 series Vertical Rod Surface Mounted Panic Bar which is designed for use with aluminum doors. It is designed to latch to the door frame at the top instead of on the side. It can be dogged down with a standard hex key to allow continuous access.
Features
Adjustable steel rods protected in contoured covers
Pushbar clad or anodized, not plated, in a variety of finishes
Patented top latching mechanism interlocks door to frame
Easy to install
Clean, unobtrusive design
Strong, durable construction for a high level of security
Certifications
UL and Warnhock/Hersey Life-Safety Listing
ANSI/BHMA A 156.3 Grade 1
California State Fire Marshall
New York City MEA
Bolts and Strikes
The patented top latching mechanism utilizes a rotating Top Bolt which deadlatches around the Header Strike, interlocking the door to the frame. Supplied with Standard Header Strike. The hexagonal, hardened steel Bottom Bolt is shielded in a cast housing for strength and stability.
ANSI/BHMA
Grade 1 Handing
Device is non-handed. Lever Entry Trim is field reversible. Pushbar Length
Standar Sizes: Dimensioned for 30", 36", 42" and 48" openings. Standard width bars can be field cut to the next smallest opening width. Bar Height
Standard model adjusts from 30" to 44". Door Height
Standard model fits up to an 8 ft. door, with bar height at 40"-44". Door Thickness
Suits 1-3/4" standard, up to 2-1/4". Stile Width Minimum 2" Stile. Fits Narrow, Medium, and Wide Stile aluminum doors. Dogging
Standard dogging with hex key or cylinder dogging option. Electric dogging also available. Materials
Pushbar made of extruded aluminum, clad or anodized in a variety of finishes. Fasteners
Standard self-tapping screws. Strike
Made of hardened steel. Supplied with exit device.