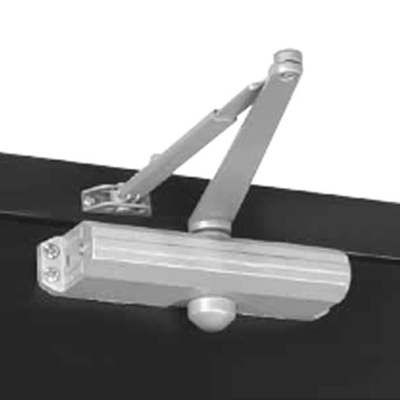 Norton 1601BF Barrier Free Door Closer
Quantity: In Stock
SKU: 1601BF ALUM
The Norton 1601BF barrier free door closer is a device designed to control the speed at which a door closes.
This device is adjustable in its spring sizes from 3 to 6 for a variety of sizes and weights of doors.
The Norton 1601 class are designed to exceed 10 million uses and are non-handed. That means that you can install it on a door that swings out to the left or the right.
Features
Exceeds 10 million cycles of use
Non-handed
rack and pinion design
Cast aluminum body
2-7/8" (73mm) projection
1-3/8" (35mm) diameter piston
5/8" (16mm) diameter pinion journals
Standard, separate and independent, latch, sweep and backcheck intensity valves
Tri-Style� packaging (regular arm, top jamb and parallel arm mounting)
All standard arm applications allow doors to swing 180�, conditions permitting
Compliance Standards
ANSI/BHMA A156.4, Grade 1 certified
UL listed
UL10C compliant for positive pressure
A.D.A. compliant (1601BF)