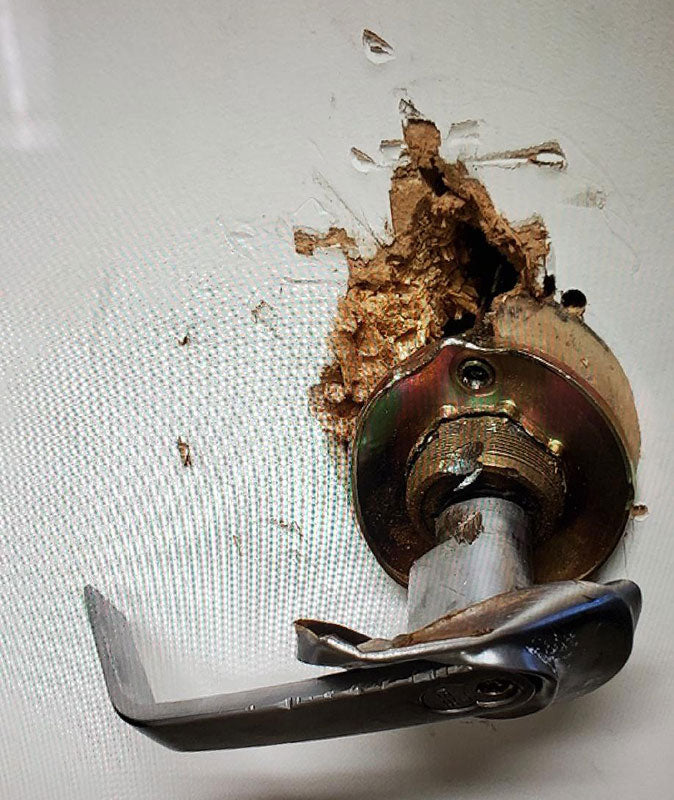 Squirrels Break Into Local Nut Dispensary
September 03, 2020
I can just hear the news now...
Today a theft of 300 pounds of product from the local nut dispensary was reported to police. Included in the theft were a variety of peanuts, hazelnuts, pine nuts, walnuts, and pecans. Signs of forced entry led police to believe that the perpetrators to have large teeth and small claws. Police are still investigating...
Not every door lock is designed to withstand heavy use, let alone assault from an animal determined to make its way through the door. If you are worried about the amount of resistance to force that your lock hardware has, you may want to consider installing a mortise lock like the
Schlage L9453P 06A Lever Mortise Lock
.
The Schlage Mortise Lock is fully wrapped in a heavy gauge steel case to protect against door edge attacks. It features a breakaway spindle to prevent unsecured failures and a hub blocking plate to protect against spindle manipulation. That should keep those pesky squirrels out, as long as you don't leave a window open.
If you would like to know more about the Schlage L9000 series mortise locks, click the link below.
Schlage L9453P 06A 626 Entrance Function Lever Mortise Lock With Cylinder
Posted in New By David Jabas