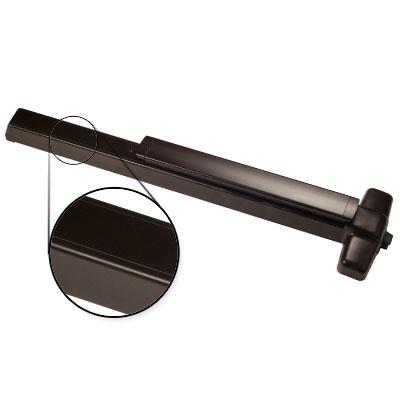 Old School Charm And Door Hardware
September 23, 2020
There was an era in American history where it was in fashion to have every metal surface to be an oil rubbed bronze. From statues and painting frames to lamps and door handles, the metal finish color was all the rage. Fast forward to today and seeing things in that color gives a feeling of old world elegance.
A large number of historical buildings end up using oil rubbed bronze door hardware, including the Von Duprin 98EO Panic Bar to maintain that classical look. Some more modern buildings use them as well. No matter the reason, it helps make a required piece of door hardware not seem out of place.
The Von Duprin 98EO 3 US10B Panic Bar comes in a beautiful oil rubbed bronze finish. This is the same style of coloring you would see on many famous statues: that rich dark brown that glows in the light. It gives an air of old elegance to the room, even if it is on emergency door hardware.
If you would like to know more about the Von Duprin 98 series panic bars in oil rubbed bronze finishes, click the link below.
Von Duprin 98EO 3 US10B Oil Rubbed Bronze Finish Three Foot Panic Bar Exit Only
Posted in New By Chris Jabas