If this is not the exact lock you're looking for, please click the

chat box below in orange

or call us at 1-800-508-6889.
We have inventory from 107 different manufacturers and we can help you find the lock you need.
Dave Jabas, The Door Lock Guy for
41
years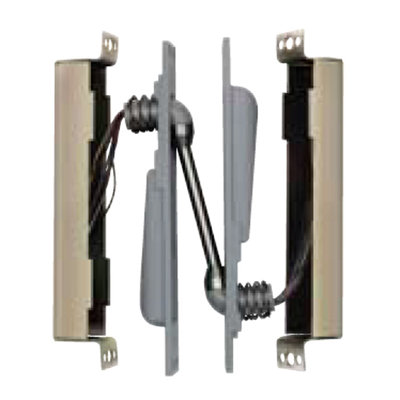 Von Duprin
EPT-10-CON SP28

Power Transfer
Quantity: In Stock
SKU: EPT-10-CON SP28
The Von Duprin EPT-10-CON Electric Power Transfer Connect is a device that will transfer electrical power from a door frame to the edge of a swinging door. This is useful for an installation which involves heavy traffic. the unit is completely concealed when the door is closed.
Door Applications
Up to 5" butt hinges - 180 degree swing"
5 1/2" butt hinges - 130 degree swing"
6" butt hinges - 110 degree swing"
3/4" butt offset pivots - 180 degree swing"
Specifications
Housing - 9" x 1 1/4" x 1 5/8"
Ten 24 gauge wires
1 amp at 24VDC, with a 16 amps maximum surge